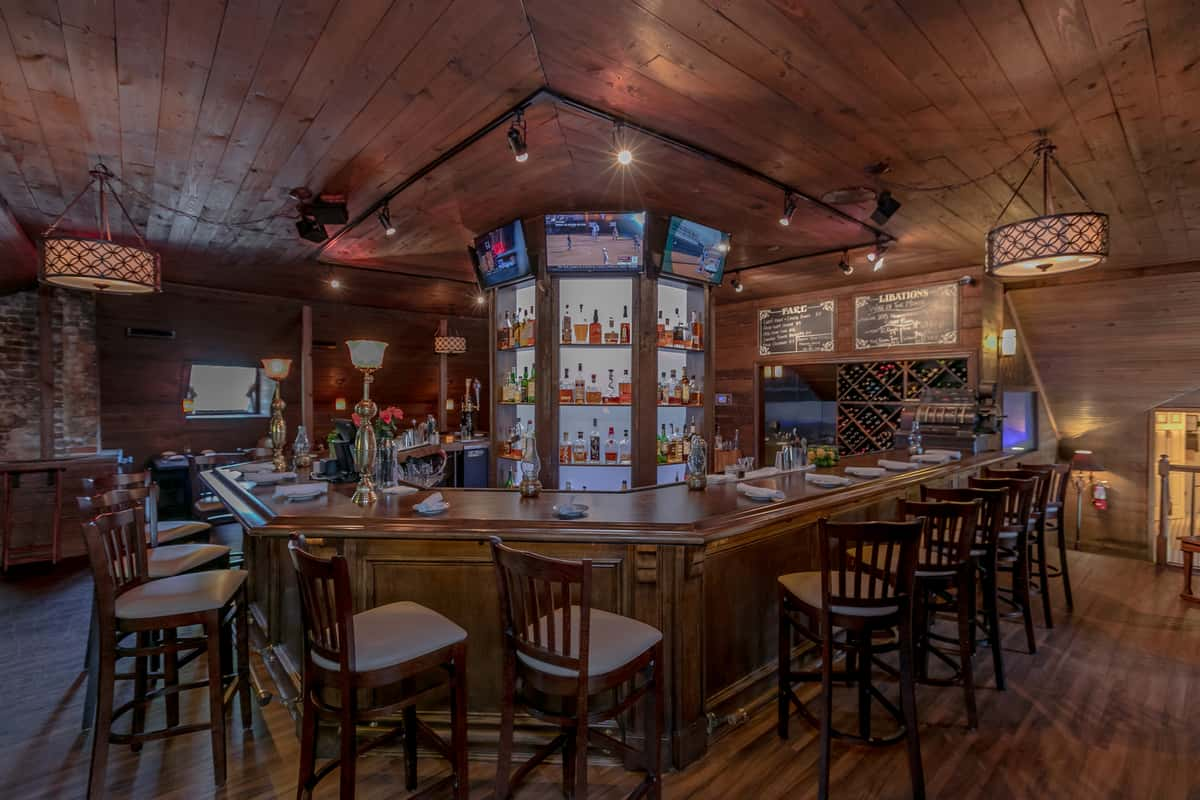 1836 Steakhouse
Huntsville, Texas
Come Join Us On New Year's Eve!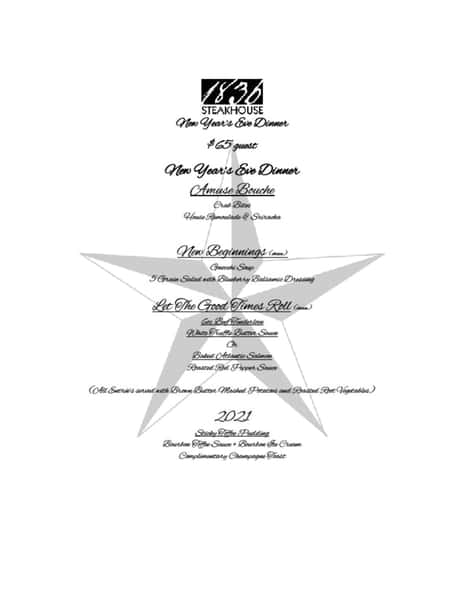 Reservations Strongly Encouraged
Howdy!
Welcome to Our House
Named for that pivotal year in Texas history when independence was declared and won, 1836 Steakhouse is located in a charming home built circa 1872 in the historic town of Huntsville. Come celebrate great steak, fine wine, and Texas independence!
Serving steaks, seafood, wine, and craft cocktails.
Dine with us and experience the ambiance, the history and the delicious entrees prepared by our very own Chef Eric.
Private Dining & Off-Site Catering
We can create a customized menu that fits your needs for your event! Whether it is a private event with close family and friends or a corporate event, we do it all!
Our Story
The structure housing 1836 was built on this site circa 1872 as a wedding gift from Dr. Joshua Allen Thomason and wife Emily Jane Fisher Thomason to their daughter Sallie and son-in-law Rev. Jeremiah Ward rector of St. Stephens Episcopal Church in Huntsville. Originally constructed in the then new and popular Italianate Country Villa style, it has evolved over the many years into the structure which invites you today.